We offer a commitment to family office clients with a range of expertise rarely found in one firm. We start our work by listening. Taking a 360-degree view of your family, we help you solve the immediate issues of today and plan for opportunities far into the future.

When structured appropriately and managed well, a family office coordinates the stewardship of assets and organizes business, personal and in many cases philanthropic interests. We work to balance the needs of individual family members and of the family as a whole. We understand that every family is different and that a family's needs change over time. There is no "one size fits all"; we customize each family office to fit the family. We focus on values as well as the complexity of each family's situation.

How Can We Help Your Family?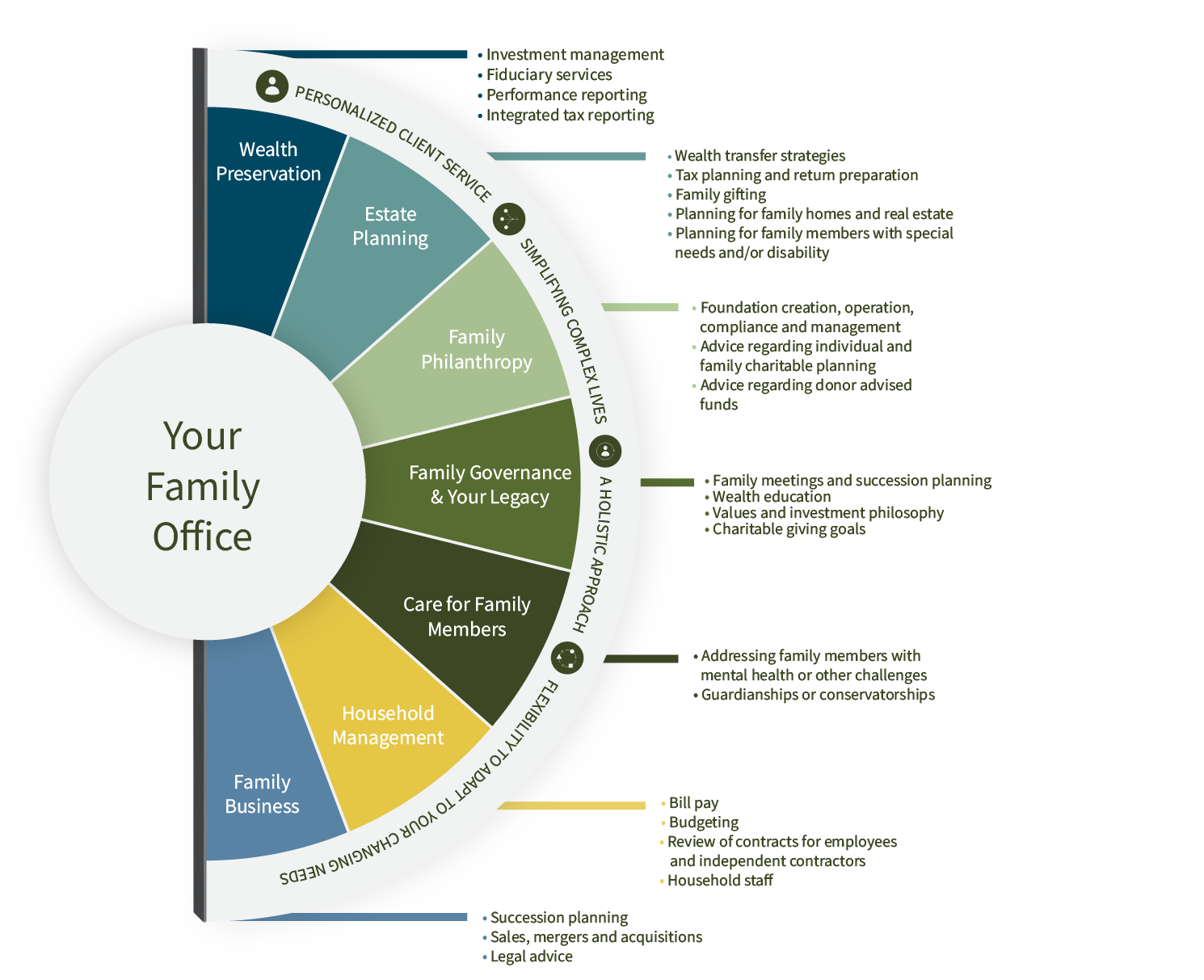 Meet Our Family Office Team
Our goal is to be the first call when you or any other member of your family has a question. We place a high value on getting to know members of your family and you should feel free to talk to any member of our team.
— Your H&B Family Office Team
Welcome to Your Family Office
We'll take care of everything – from the forest to the trees.
Our family office practice offers you seasoned professionals and flexible support in caring for the needs of your family. Whether you seek one targeted solution or a broader scope of advice, we offer customized insights, specifically tailored to the unique dynamics of your family.
Considering a Family Office?
Contact a Family Office Advisor to discuss how we can tailor our services to your needs.
Contact Us