Philanthropy Blog: Women in Philanthropy Jessica Coakley
March 04, 2019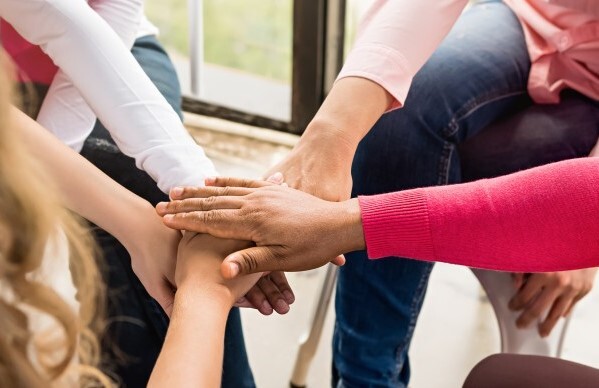 As we kick off Women's History Month, I would like to take some time to discuss one of my favorite topics – women in philanthropy.
Women have been philanthropists since the beginning of time – giving of their time, talent, and treasure to those in need and to those helping society address its most difficult and pressing issues. In the United States, the history of female philanthropists dates back to 1643 when Ann Radcliffe Moulson donated funding for the first scholarship fund at Harvard University. Through their philanthropic efforts women alleviated poverty, promoted religion, increased education, fought against slavery, influenced public policy, and secured the right to vote.
Fast forward to 1991 when two female fundraisers, Sondra Shaw-Hardy and Martha Taylor, founded what is now the Women's Philanthropy Institute (WPI), part of Indiana University Lilly Family School of Philanthropy. These women recognized the need to dive-in to two issues: the difference in the way women approach giving and how that is an important factor in fundraising, specifically in cultivating women donors. The WPI and a myriad of other institutions and organizations have conducted studies and released reports on women's impact on philanthropy in recent years.
Here's what we know: Women control more than half of the wealth in the United States. We are more likely to give to charity and to give higher amounts than men. We are more emotionally invested in our causes, tend to want to donate time as well as money, are more driven by impact, and prefer to plan out our giving.
Given these facts, I'd like to address two trends in philanthropy that are being driven by women.
The growth in collective giving
The concept behind collective giving is that pooled giving has a greater impact on the community. It is also a way to democratize philanthropy by giving all women a voice in the grantmaking process. The number of giving circles in the US tripled between 2007 and 2017, with women making up the majority of members. One such local organization is The Philanthropy Connection (TPC). TPC's mission is to inspire, teach, and enable women to engage in collective philanthropy in order to provide grants to charitable organizations that improve the quality of life for low-resource individuals and families living in Massachusetts. What makes TPC unique is its effort to foster the next generation of women philanthropists. In fact, it has a Fellowship program for 21-35 year-olds, which provides sponsored membership to young women who want to help change the face of philanthropy in Boston and contribute to and learn from TPC's Give.Receive.Learn model of collective giving. Hemenway & Barnes is a sponsor of TPC's Young Philanthropist Initiative (YPI), and I have served as co-chair of the YPI since 2016.
Creating a legacy of giving
At Hemenway & Barnes LLP, many women with whom we work are interested in leaving a legacy for their families, focusing on how to instill philanthropic values in their children and grandchildren at an early age. We are in the midst of the largest transfer of wealth in U.S. history, a large portion of which will be allocated for charitable purposes. The next generation will have unprecedented financial resources and will transform philanthropy – choosing to give now rather than wait to give while they accumulate wealth. Women see this as an opportunity to help influence and shape how their children and grandchildren approach philanthropy. Families might choose to create an advisory board to engage and educate the next generation before they are formally invited to be Trustees or board members. Others might choose to set up Donor Advised Funds for each member of the next generation. Whatever path they take to creating a legacy for the families, women are influencing how their households, and in some cases extended family, are thinking about giving.
We hope you will join us in helping women make their mark in philanthropy.

About the Author
Jessica Coakley
is a Philanthropy Associate at Hemenway & Barnes. She works with individuals, families, charitable trusts and foundations to provide a range of philanthropic and client services. Jesse advises or manages a number of New England-based family foundations that support nonprofits working in education, youth development, workforce development, human services and the arts. She is also a board member of The Philanthropy Connection.
About H&B's Sustainability Blog
A blog about sustainability of the multigenerational family. Sustaining family wealth and prosperity, unity and legacy, family enterprise and family office, philanthropy, and family lands. Now more than ever, meeting the challenges of sustainable family prosperity and unity requires great thought, care and planning. Our hope is that this blog will inspire creative thinking, underscore significant issues, offer perspective, encourage communication and embolden you to take action toward sustaining your family's legacy.