Volunteering at the Rose Kennedy Greenway
July 29, 2021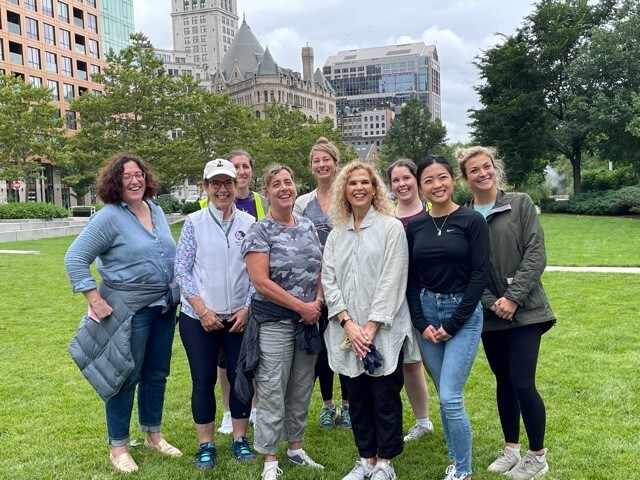 Making an Impact
Hemenway & Barnes employees worked on a gardening project at the Rose Kennedy Greenway as a way of contributing to the vibrant, inclusive, and evolving gather place.
The Greenway is a contemporary public park in the heart of Boston, where millions of visitors come to gather, unwind, and explore. The gathering place offers healthy green space, fun, engaging and thought-provoking experiences and is used as a testing ground for new ideas.
For more information about the Greenway, visit the link below.
Community Involvement
Event
WBA 2023 Gala Celebration
Hemenway & Barnes is pleased to sponsor the Women's Bar Association 2023 Gala, and congratulates the Leila J. Robinson Award recipients.
Event
Honoring the Spirit of Patriot Day 2023
oday we remember and honor the spirit of #PatriotDay by delivering meals to the North End Fire Department. Thank you to all of our first responders that keep our city and country safe.
Firm News
Manomet
Hemenway & Barnes is pleased to be a sponsor of Manomet.