Supporting the Greater Boston Food Bank
June 02, 2023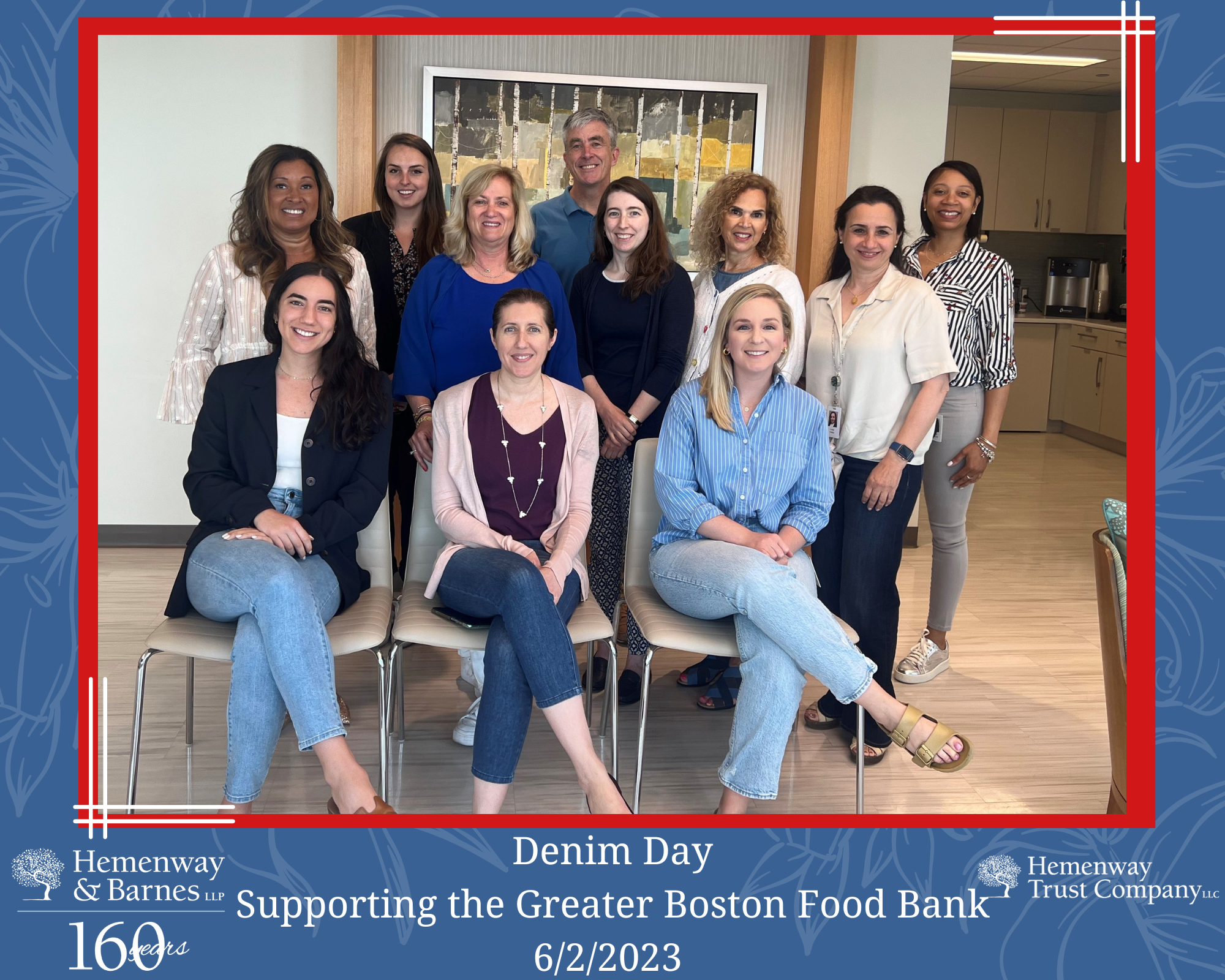 Today employees from Hemenway & Barnes and Hemenway Trust Company wore denim and raised funds for The Greater Boston Food Bank to help provide healthy meals to those in need across Massachusetts.
The Greater Boston Food Bank is the largest hunger-relief organization in New England and among the largest food banks in the country. They are committed to increasing their food distribution to provide three meals a day to every person in need in Eastern Massachusetts while supporting healthy lives and healthy communities.
Community Involvement
Event
WBA 2023 Gala Celebration
Hemenway & Barnes is pleased to sponsor the Women's Bar Association 2023 Gala, and congratulates the Leila J. Robinson Award recipients.
Event
Honoring the Spirit of Patriot Day 2023
oday we remember and honor the spirit of #PatriotDay by delivering meals to the North End Fire Department. Thank you to all of our first responders that keep our city and country safe.
Firm News
Manomet
Hemenway & Barnes is pleased to be a sponsor of Manomet.