Michael Puzo Applauds Boston Lyric Opera's Esther Nelson and Welcomes Brad Vernatter
March 11, 2021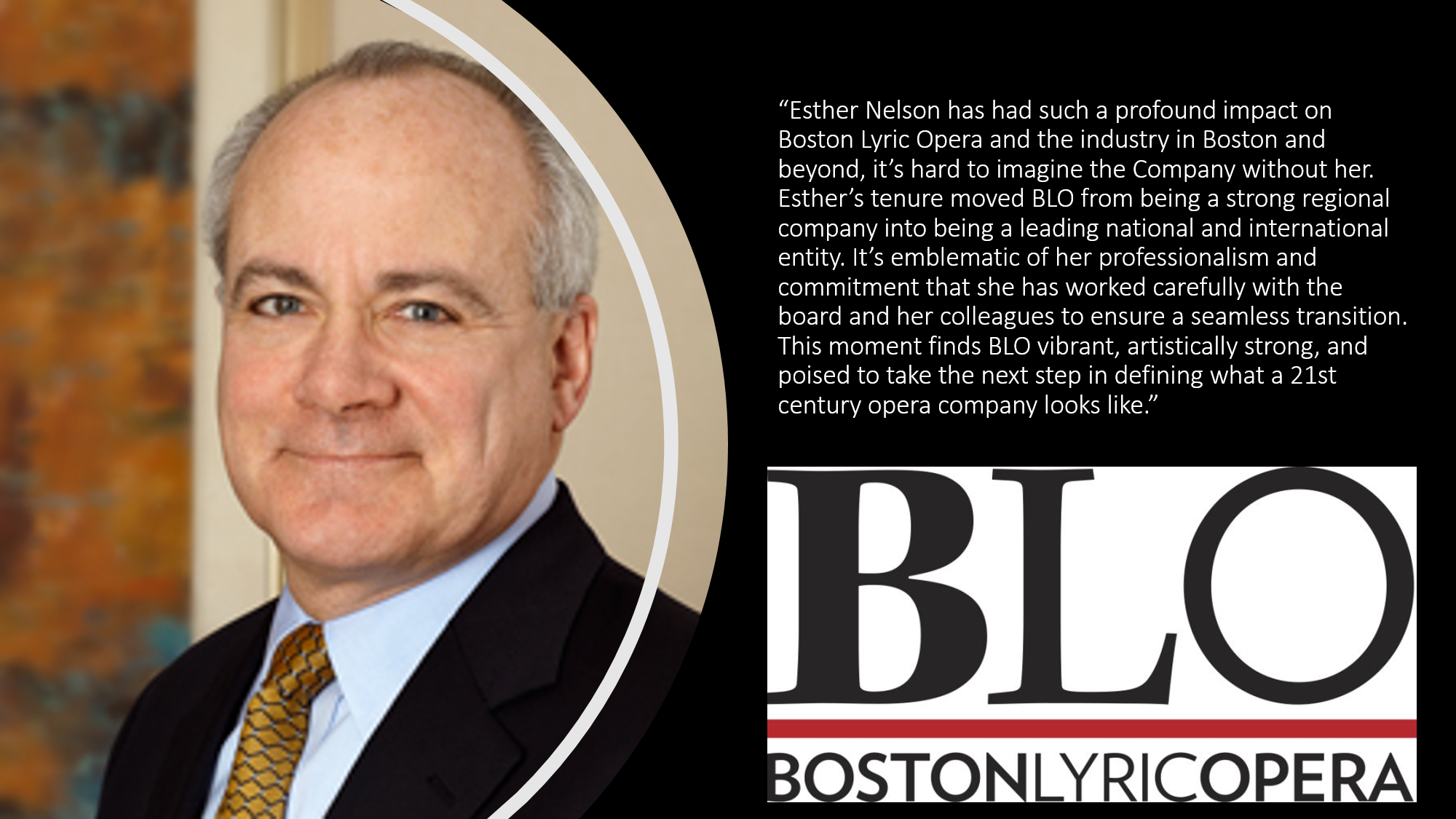 In announcing the retirement of Esther Nelson, Stanford Calderwood General & Artistic Director of Boston Lyric Opera, Michael J. Puzo, chair of the BLO Board of Directors and a partner at Hemenway & Barnes said,
"Esther Nelson has had such a profound impact on Boston Lyric Opera and the industry in Boston and beyond, it's hard to imagine the Company without her. Esther's tenure moved BLO from being a strong regional company into being a leading national and international entity. It's emblematic of her professionalism and commitment that she has worked carefully with the board and her colleagues to ensure a seamless transition. This moment finds BLO vibrant, artistically strong, and poised to take the next step in defining what a 21st century opera company looks like."
Puzo also announced that Chief Operating Officer Bradley Vernatter will serve as BLO's Acting General & Artistic Director and lead a new strategic planning process for the Company.
Read the full BLO press release here: BLO GENERAL & ARTISTIC DIRECTOR ESTHER NELSON TO STEP DOWN AT SEASON'S END
News & Resources
Event
WBA 2023 Gala Celebration
Event
Honoring the Spirit of Patriot Day 2023