Horizons for Homeless Children 23rd Annual Women's Breakfast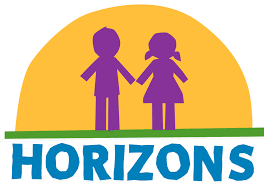 Hemenway & Barnes is proud to sponsor Horizons for Homeless Children's 23rd Annual Women's Breakfast on October 28, 2021. This year's keynote speaker is Dr. Richard Antoine White (R.A.W.), a world-class symphony musician and college professor. As a child experiencing poverty and homelessness in Baltimore, Richard slept wherever he could. Despite enormous challenges, he went on to become the first African American in the world to receive a Doctorate in Music for Tuba Performance and has been profiled by NPR and the CBS Evening News. His life is the subject of a documentary film, entitled R.A.W. Tuba.
Horizons for Homeless Children is leading the fight in Massachusetts to help alleviate the trauma and stress of homelessness on both children and their families by providing high-quality early education, vital opportunities for play, support for parents, and crucial advocacy on behalf of some of our most marginalized citizens. Learn more about Horizons for Homeless Children.
To learn more about this event, please click here: Horizons for Homeless Children's 23rd Annual Women's Breakfast
News & Resources
Event
WBA 2023 Gala Celebration
Event
Brad Bedingfield to Speak at ACTEC Florida Fellows Institute
Event
Honoring the Spirit of Patriot Day 2023