Edward Notis-McConarty Named Lawyer of the Year by Best Lawyers 2024
August 17, 2023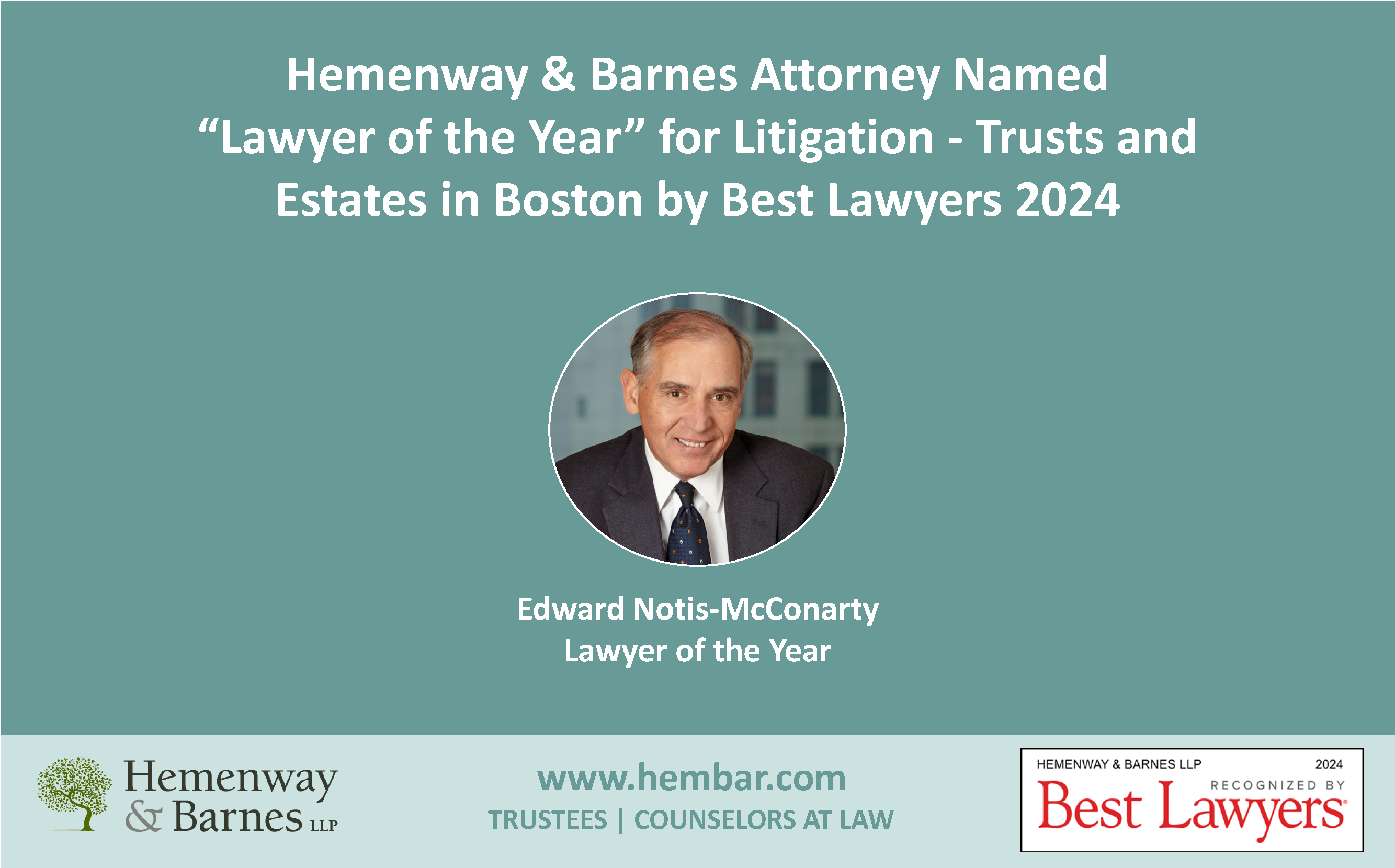 Hemenway & Barnes partner, Edward Notis-McConarty, has been named "Lawyer of the Year" for Litigation - Trusts and Estates in Boston, MA in the 2024 edition of The Best Lawyers in America. Based on peer reviews, this recognition is presented annually to a single stand-out lawyer in a specialty area and location.
Edward has been recognized by Best Lawyers in America in the following areas since 2022:
Litigation - Trusts and Estates
Trusts and Estates
About Best Lawyers
Best Lawyers is the oldest and most respected peer-review publication company in the legal profession. Recognition by Best Lawyers is widely regarded by both clients and legal professionals as a significant honor, conferred on a lawyer by their peers. For more than four decades, our publications have earned the respect of the profession, the media and the public as the most reliable, unbiased source of legal referrals anywhere.
Edward Notis-McConarty
Edward Notis-McConarty concentrates his practice in the areas of probate litigation, civil litigation, dispute resolution, and fiduciary work.