Brad Bedingfield Joins Smart Giving Webinar Panel Hosted by the Cambridge Community Foundation Professional Advisors Council
May 24, 2023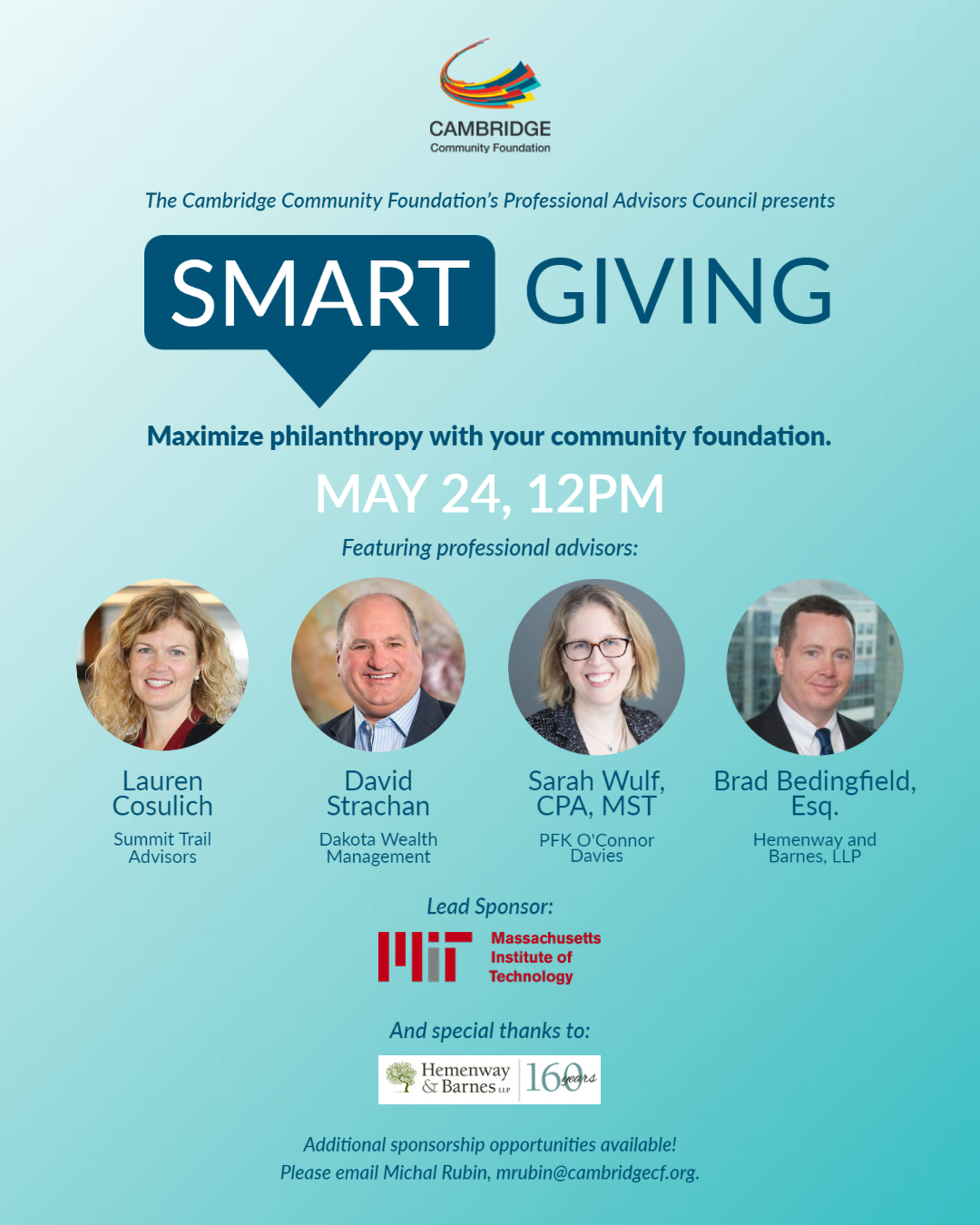 Brad Bedingfield joins a panel of expert advisors from the Cambridge Community Foundation Professional Advisors Council to discuss how new local and national legislation, like the SECURE Act 2.0, affects philanthropic planning.
Smart Giving with the Cambridge Community Foundation's Professional Advisors Council
Philanthropic planning is multifaceted—but getting the right partners and advice makes it easier to realize your vision. Join us May 24 at noon for our next "Smart Giving" webinar led by our Professional Advisors Council, an esteemed group of wealth management, tax, and legal professionals who lend their expertise to the Foundation. We look forward to an engaging conversation!
Brad Bedingfield, chair of the Nonprofit Group at Hemenway & Barnes, is a member of the PAC.
Brad Bedingfield
Brad assists private foundations and public charities with navigating complex tax regulations and procedures, including receipt and disposition of complex charitable gifts and participation in innovative forms of impactful philanthropy.
Related News & Resources
Event
Brad Bedingfield to Speak at ACTEC Florida Fellows Institute
Event
Philanthropy MA's 54th Annual Meeting
Event
MNN Public Policy Forum with Secretary Patrick Tutwiler from the Executive Office of Education